Discover Peru
---
Get to know the richness of our beautiful Peru and discover its wonderful past and exciting present. Peru is one of the few countries in the world that has the Coast, the Sierra and the Jungle, which is why it has a great variety of flora and fauna.
Offer Peru
---
We bring you the best offers of the month so that you can make that trip that you dreamed of so much.
Don't forget to read the terms and conditions.</span >
Only Services from: $199 ó S/7061
IT INCLUDES: Transfers + 02 Nights of Accommodation + Breakfasts + Activities + Tickets
---
IT INCLUDES: 02 Nights of Accommodation + All inclusive
---
Best Air Fares
New Circuits
---
If you have several days to travel, enjoy the best circuits combining different cities in Peru. We have the best options for you.
---
"Great Experience, Best Service..."
---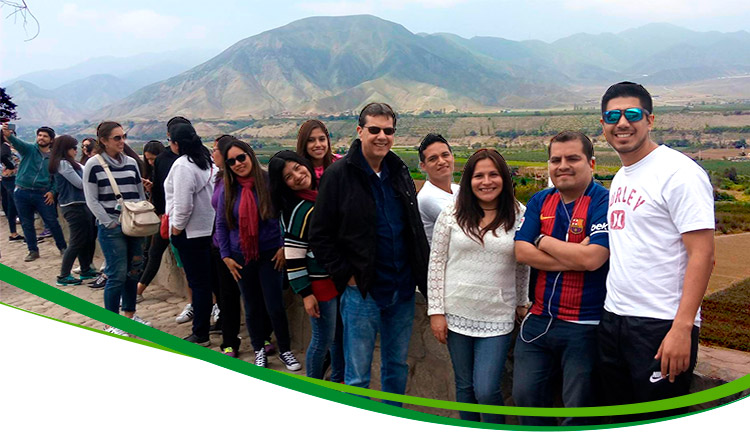 ---
Testimonials
---
Diego Hernandez Villegas
I want to send you my best opinion and congratulations to Sierra Verde, for their great service and attention, since for this opportunity and my first trip to Lima I used their services and I was very satisfied, for sure for my next trips to Peru I will use their services as I will also recommend them.
Paola Lecca Sánchez
Excellent service, yesterday I went to Antioquia and Úrsula - guide's attention was extraordinary, warm and full of stories about the customs and culture of the communities. Thank you very much
Stanko Rogic
Excellent experience having taken the tour on Good Friday March 30, that we went to chincha, super recommended, the Guide Belén and her assistant. I will repeat the experience.
Victoria Mantero
Very well Sierra Verde Peru Agency should always get its offers from trips to different places because it gives a good service and has a guarantee of affection to the Representatives.
Gonzalo Tito
A great agency Sierra Verde Peru, I had the pleasure of enjoying beautiful moments in singing and knowing everything about the place, thank you, I recommend it to you, total guarantee!
SOCIAL RESPONSABILITY
---
info@sierraverdeperu.com / reservas@sierraverdeperu.com
(051) 4442111 - 2421415
Cel: 994398520 (24 hrs) / 975364133 / 978812848
Calle Colón 110 oficina. 706 Miraflores-Lima PERÚ